Voice Service Requirements for RDOF Recipients
In its efforts to continue bridging the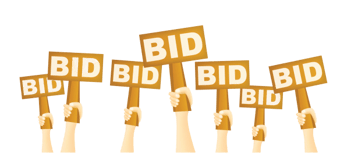 digital divide, the Federal Communications Commission ("FCC") has created several initiatives injecting millions (now billions) into bringing broadband access to unserved areas in America. Taking cues from the Connect America Fund and its two-phased auction, the Rural Digital Opportunity Fund ("RDOF") will provide $20.4 billion in funding over the next 10 years to operators for the support and buildout of their broadband networks in unserved, rural areas.
With guidelines and qualifications established by the FCC, the RDOF fund will also be distributed in two phases. Phase 1 will provide $16 billion to wholly unserved areas that qualify, and Phase 2 will provide $4.4 billion to areas that are partially served. In addition to meeting the requirements for Phase 1 funding, any recipient in this phase will also be required to offer voice service to eligible locations within the unserved area.
We recently held a Tech Tuesday broadcast with ZCorum's Rick Yuzzi and Alianza's Kevin Mitchell discussing the RDOF voice requirements and how voice providers can offer VoIP services in their qualified areas. Here's the broadcast below:
*Phase 1 of the RDOF auction will be held on October 29th. For more information on the Rural Digital Opportunity Fund, go here.
Sheenika Wilson is a member of ZCorum's marketing team and our social media maven. If you're following us on Twitter, Facebook, LinkedIn or Google+, chances are that Sheenika is the face behind those posts.
Never miss a post.
Enter your email to subscribe: