C-Band Spectrum and and 5G Service
There is a lot of promise in 5G as a much faster, lower-latency mobile broadband technology. Much of the excitement has been based around millimeter wave (mmWave). While this will allow for a very fast wireless connection, a drawback to this "extremely high frequency" band is that you need line of sight. The much shorter wavelength not only travels less far, it is unable to pass through physical barriers such as trees or walls. Some carriers, like T-Mobile, have been rolling out 5G in low-band spectrum. While low-band travels much farther and has excellent penetration qualities, it is not much faster than your typical 4G service.
C-Band Spectrum - A Happy Medium
C-Band spectrum, on the other hand, is a mid-band spectrum. It travels farther than mmWave and allows for passage through barriers, while also providing faster speeds than a typical 4G LTE network. There is a 500 MHz swath of C-Band spectrum (3.7 to 4.2 gigahertz) currently being used in the United States by satellite companies for their downlink communications to customers like cable operators and TV stations. This portion of the C-Band spectrum is generally underutilized, so the FCC is planning on allocating the lower 280 MHz as part of an initiative to provide more spectrum for 5G service. To make way for this, the incumbent satellite companies will be required to shift all of their usage into the upper 200 Mhz of the band. The remaining 20 MHz of spectrum will be reserved as a guard band between the satellite companies and 5G operators.
Clearing C-Band for 5G
C-Band spectrum is part of the public airwaves, and its use is managed by the FCC. While these satellite operators do not own the spectrum, they have been granted access to it in good faith by the FCC and have built their business model on its use. The 280 MHz of spectrum designated for 5G will be licensed by the FCC through a public auction starting on December 8th of this year. To clear the lower portion of the band these satellite companies will need to make changes to their operations and equipment, including launching new satellites and installing filters on earth stations. As you can imagine, this will be very costly. To compensate the companies for their cost in clearing the band, the FCC has announced a plan that would divide somewhere between $3.3 billion to $5.2 billion dollars among the four different satellite companies who are using the band here in the U.S. Also, in an effort to get those operators to clear the band at an accelerated pace, the FCC has authorized an additional $9.7 billion in incentive payments. To receive the incentive payments, the satellite operators must clear the lower 120 MHz in 46 of the nation's top 50 Partial Economic Areas (PEAs) by September of 2021, and they must clear all 300 MHz in the contiguous United States by September of 2023.
Analysts estimate that the auction could generate from $35 billion to as high as $60 billion in revenue, with the remainder going directly to the U.S. Treasury. All payments to the satellite companies would come out of the funds received from the auction.
Of course, with the auction not taking place until December, and the initial clearing of the band not being completed until September 2021 even with the incentive payments, it will be quite some time before C-Band spectrum will be available for 5G service . For this reason, CBRS spectrum looks like a better opportunity for mobile operators who want to get access to mid-band spectrum for 5G service more quickly.
For a more detailed look at C-Band spectrum, be sure and watch our Tech Tuesday broadcast: What is C-Band Spectrum, and how will it be made available for 5G broadband service?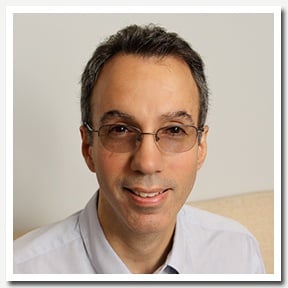 Rick is ZCorum's Vice President of Marketing. He has over 30 years experience in sales, marketing and management. Hired in 1995 to establish the sales department for a fledgling Internet Service Provider that later became ZCorum, he is now a key member of the executive team, overseeing the company's marketing efforts.
Never miss a post.
Enter your email to subscribe: