TruVizion's Post-Install Report in Action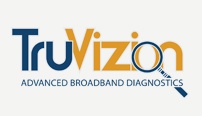 You got a new customer. That's always a good thing. Then you get that dreaded phone call a day or two later, or maybe it's a week or two later, saying "My Internet just isn't working right." TruVizion's Post-Install report lets you see how things looked during the day of the install, which will give you some helpful insight into the problem. It's also great tool for improving the success of your installations. You can track which technicians are doing the best job on installs, and see who may need some additional training.
To find out a bit more about the Post-Install report and steps you can take to stay on top of your customer installs, watch this quick 2 minute video.
Marsha brings thirteen years of experience in the broadband industry as a Marketing Specialist and Technical Writer.
Never miss a post.
Enter your email to subscribe: