Leveraging Your CMTS for Upstream Spectrum Analysis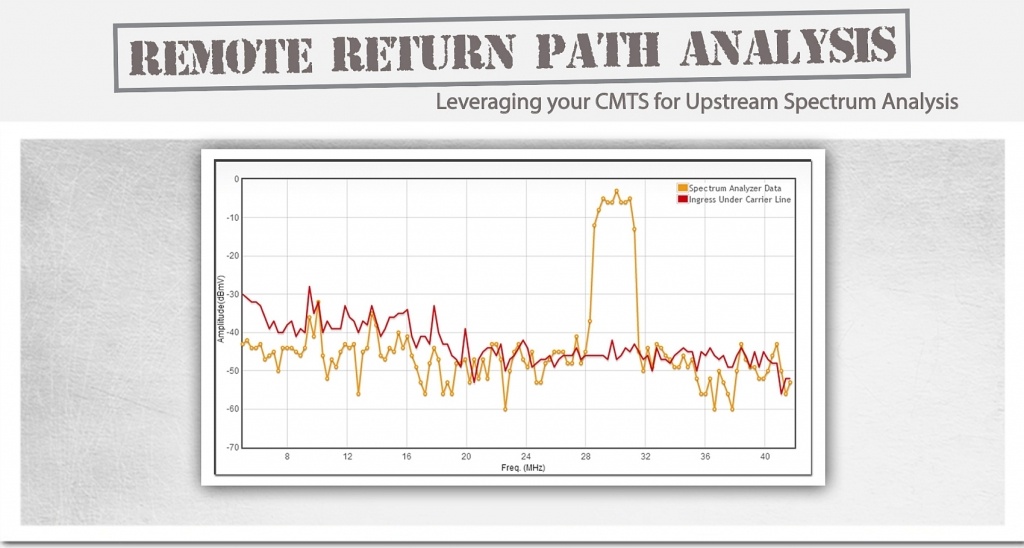 The major problems that operators are having with the upstream path have to do primarily with ingress and noise. Aggravating the troubleshooting process is that often the interfering ingress problems are intermittent. Just as a tech gets close to the problem, it goes away, and he has to wait for it to show up again, perhaps today, maybe tomorrow.
Rick Yuzzi and ZCorum technology officers examine the advantages cable operators can see by identifying and analyzing noise in the return path as part of their overall strategy for network management.
The webinar for the National Cable Television Cooperative (NCTC) on the subject of Remote Return Path Analysis - Leveraging Your CMTS for Upstream Spectrum Analysis focused on managing ingress and noise by monitoring the upstream spectrum path in DOCSIS networks. Specific topics include where noise can enter the plant, sources of noise and their effect on services. In addition, different tools to identify ingress in the plant were discussed.
So exactly how does noise affect the subscriber? As explained in the webinar, "There is a cumulative effect as noise enters the return path, and as noise levels grow there is a point where the CMTS has a hard time hearing the DOCSIS signal. Subscribers may not notice any issue until the level of noise reaches a point where it completely destroys communications or drastically slows down network performance. This will cause a visible degrading of video service, voice quality and slow Internet, and is why monitoring of noise in the spectrum and under the DOCSIS carrier is so crucial."
The Webinar has been completed, but you still have the chance to view the recording.
Marsha brings thirteen years of experience in the broadband industry as a Marketing Specialist and Technical Writer.
Never miss a post.
Enter your email to subscribe: