Correlation Groups and vTDR in Proactive Network Maintenance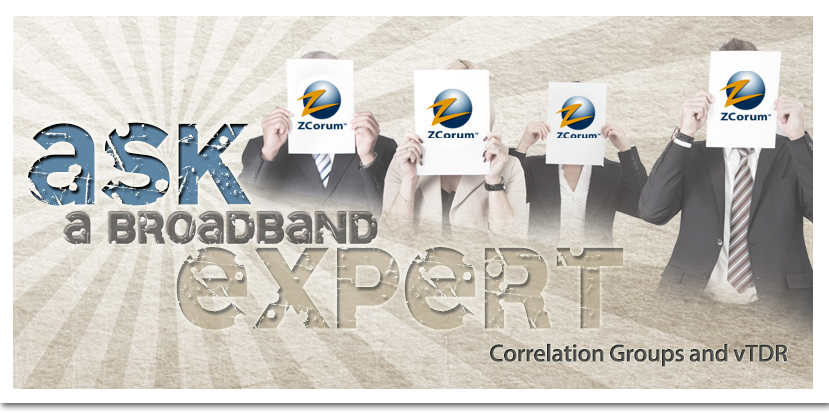 As its name suggests, proactive network maintenance (PNM) allows cable operators to get ahead of the curve in being able to diagnose issues in the cable plant. When network impairments are concentrated in an area, it's easier to locate the problems if technicians can
zero in on multiple cable modems that are having the same problem and group those modems together.
PreEqualization Analzyer does exactly that with its correlation groups feature. Correlation groups are a cluster of modems that are affected by the same outside network impairment and can be used to easily identify which modems and customers are being affected. Using correlation groups' data, you can also decide which cable plant issues you want to resolve first.
In the previous Ask a Broadband Expert post, VP of Technology, Scott Helms, provided an overview of proactive network maintenance in PreEqualization Analyzer. Now, he's taking it a step further and discussing correlation groups and vTDR ratings in the DOCSIS PNM tool.
Watch the video below:
After watching the video, be sure to download a free technical paper on Correlation Groups and vTDR using DOCSIS Proactive Network Maintenance by Brady Volpe of Nimble This and an active member of the CableLabs InGeNeOs™ group.
Sheenika Wilson is a member of ZCorum's marketing team and our social media maven. If you're following us on Twitter, Facebook, LinkedIn or Google+, chances are that Sheenika is the face behind those posts.
Never miss a post.
Enter your email to subscribe: