The Shift from Traditional Cable TV to OTT and IPTV
As more and more people spend their evenings checking out the latest shows from Netflix, Amazon Prime, Disney+, HBO Max, or one of the ever-increasing streaming services out there, over-the-top (OTT) video streaming is taking over a larger share of the market. With the rising cost of cable TV, sometimes climbing to $100/month or more, many consumers are making the decision to cut the cord on their traditional Cable TV and Satellite video, opting for a service that can be a less expensive and a more convenient way to watch TV.
If you are a Pay TV provider, this presents a challenge as well as some opportunities. On the one hand, you lose the revenue from that video customer. These days you may not be that sorry to see the video business go, assuming you are also providing broadband service. With the rising cost of programming, I often hear there is no longer much profit in providing Pay TV. And, since the subscriber will still need a good broadband plan to stream video over the top, they are more likely than not to keep your broadband service. Of course, the amount of bandwidth the customer uses will likely spike as they stream even more content over your connection, so you need to be sure you have higher-priced tiers in place that offer more transfer per month, or institute some other usage-based billing that takes that increased traffic into account.
Does this all mean that you need to raise the white flag and give up on providing video? I don't

think it's ever good to be thought of as a "dumb pipe". For one thing, there may be other broadband options in your area, and the number of competitors is increasing with 5G fixed wireless and low-earth-orbit satellites like Starlink. Plus, government policies on the national and local level designed to foster broadband competition may be helping to fund new overbuilders entering your area.
It's better to have additional services that you can deliver over that pipe, and there is no reason that video cannot be one of them. You can still give customers a rich video experience, including the convenience of anywhere access on any device that is so important today. And, it turns out that the market is still there. Consumers are starting to get subscription fatigue. As they subscribe to more and more streaming services, they are starting to see that they are not saving that much in the end. Many customers are still interested in having some form of reasonably priced, linear TV option and then rounding that out with a few OTT streaming services.
One option that broadband providers are looking to is partnerships with OTT streaming services, where they provide access to those services and get paid a royalty. They figure if you can't beat 'em, join 'em. In some cases, it's strictly a resale play, where the provider gets a wholesale rate and collects a little margin. In other cases, they maintain their current Pay TV offering and incorporate the OTT service(s) into their set-top box to make access even easier for the consumer. This does provide some convenience, and therefore some stickiness for the consumer, as they can pay for multiple services with one bill and perhaps access most or all of the video they want in one place.
Another option that can provide convenience for the consumer and even greater stickiness would be offering an IPTV solution. With IPTV, the experience for the consumer is similar to a traditional, linear Pay TV service, but the content is streamed over their internet connection. Subscribers have access to a guide where they can watch live TV, including local channels. Providing IPTV is less expensive for the Pay TV provider because there is less equipment in the headend required to deliver the video signal. Also, you may not need to provide a set-top box, since IPTV services can often be accessed over a streaming device like a Roku, Google Chromecast, or Amazon Fire TV Stick. And, since those devices also provide access to OTT streaming services, it gives consumers the optimum in choice as to what they will watch from one box. You can even provide an app so customers can watch your IPTV service on the go, on any device.
Sounds good, right? How do you set it all up? You can build it yourself, but you don't have to. ZCorum offers a turn-key IPTV service that simplifies the set-up and greatly reduces the start-up costs. The required equipment compared to a traditional headend is minimal, usually consisting of only a few rack units of space. Best of all, we include national and local channels as part of the bundle, so that's one more headache you won't have to deal with. We'll handle the heavy lifting, and walk you through everything you need to do on your end. If you would like to learn more, check out our IPTV page, or give us a call at 800-909-9441.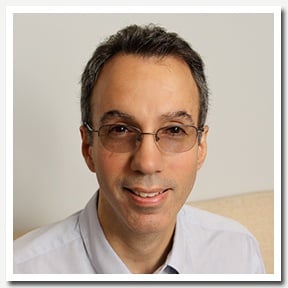 Rick is ZCorum's Vice President of Marketing. He has over 30 years experience in sales, marketing and management. Hired in 1995 to establish the sales department for a fledgling Internet Service Provider that later became ZCorum, he is now a key member of the executive team, overseeing the company's marketing efforts.
Never miss a post.
Enter your email to subscribe: