Ask a Broadband Expert - Rural Broadband Survival

Nearly sixty-five percent of very rural residents who live outside of metropolitan areas, only have basic wired internet service and no access to the faster broadband that's needed in today's fast paced internet world. Overall, the country is making progress in expanding access to broadband but realignment of federal funding, not to mention government shutdowns, throws roadblocks in the way of broadband expansion into rural areas.
The most successful rural broadband initiatives are the ones that are building community support for collaboration among public and private entities. Partnerships between local government, public utilities or other community-owned entities and private service providers can be a way forward to faster, better broadband in many communities. These partnerships can also be a solution for small and regional telcos worried about lost subsidies due to FCC reform of the Universal Service Fund.
This month's Ask a Broadband Expert interview of Craig Settles will explain how collaborations around broadband can be beneficial for all parties involved. The interview focuses on what it takes to make the most of public/private sector partnerships in broadband and how new ways of thinking can benefit rural organizations, the local governments and their communities.
Here's an excerpt from the interview but for the whole story, download the full audio or .pdf version of the interview below:
ZCorum: So for local telcos what's the worst case scenario for them in terms of FCC reform of the USF?
Craig: Well there's a couple. Worst case is the money just disappears. There's no money for them or this type of subsidy. I'm not sure that's going to happen. What's more likely is that rules will be developed that makes it very difficult for a small telco to qualify for the funds under the new program, the Connect America Fund.
ZCorum: How can a public-private partnership be a win for the community and the companies involved?
Craig: Most importantly, if you're the private company, both sides have to stop looking at it from an adversarial position. This is a big issue that I have. For example, wireless ISPs are renowned for their independence. They take the view that the government subsidy is this evil thing. That if they take a subsidy of some sort is like making a deal with the devil and this becomes a problem for them.
ZCorum: Let's delve into that a little more. What are the ideal characteristics of an effective public-private partnership if these entities want to deliver better broadband?
Craig: The first thing is each side has to understand the other side's business and the business issues that drive them. On the flip side the local government folks have to understand how small, private business works.
In this interview you'll get Craig's insights on: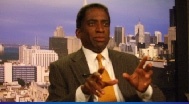 The Universal Service Fund and its successor fund, The Connect America Fund
How public and private sectors can overcome adversarial thinking to overcome a potential loss of subsidies, and achieve broadband success
How broadband projects are structured in a public-private partnership, and each partner's responsibilities
This examination of the differences between public and private sectors in rural areas will help providers, community leaders and government officials to better understand future broadband infrastructure investments.
You can read the full interview and hear the audio.
About Craig Settles
Broadband business strategist, author and internationally renowned speaker, Craig Settles helps organizations use broadband technologies to improve government and stakeholders' operating efficiency, as well as local economic development.
Mr. Settles is frequently called upon as a municipal broadband expert for CNN, the Wall Street Journal, New York Times, Time Magazine and consults with several cities on municipal broadband strategy. He has spoken at and chaired various conferences, including MuniWireless, the Wireless & Digital Cities Congress and the N. American Wireless Cities Summit.
His book, Building the Gigabit City, translates Mr. Settles' skills at broadband strategy development into a planning guide every community project team should read. Building the Gigabit City is available for free download on Craig's website.
Marsha brings thirteen years of experience in the broadband industry as a Marketing Specialist and Technical Writer.
Never miss a post.
Enter your email to subscribe: