Customer Service Tip: Owning Your Problem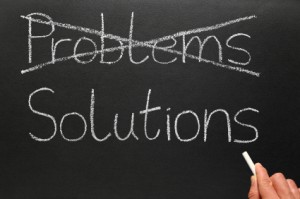 In the customer service world, fulfilling commitments are vital in showing customers you genuinely care. When a company advertises "the best in town" or "100% satisfaction guaranteed," that is what customers expect--no less. As broadband operators and service providers, when you fail to live up to such standards, the question of credibility surfaces.
As a vivid example, for my mother and father's 25th wedding anniversary, my family and I opted to celebrate at a local restaurant that claimed to have "the best steaks in town." Upon arrival, we were unpleasantly surprised with the fact that they had forgotten our reservation for 20 people at 7 p.m. and would not be able to sit us for another 45 minutes. This, of course, put us all at a disadvantage, and needless to say, we weren't happy. In my eyes, the restaurant had to acknowledge that they forgot our reservation and were teetering on the edge of no longer being seen as "the best in town" for anything. My family and I had to weigh the option of waiting 45 more minutes at that restaurant or going somewhere else where we felt more appreciated.
Once the manager realized the mishap was the staff's fault, he took the opportunity to turn this negative into a positive. He ensured that everyone was comfortable and had drinks. He even offered a free round of drinks to anyone in the party that wanted one. Throughout our wait, the manager was constantly checking on us and asking if anything was needed. Whenever the bill came, we noticed that a 50% discount was given for the inconvenience. At first, we dreaded even staying at the restaurant after our reservation was forgotten, but after the problem was noted and addressed, we ended up experiencing quality service. The 45 minutes we waited were once a negative but because of the attention given to the problem by the company, we thought of it more as a positive for we had more time to enjoy each other's company and catch up on old times.
When providing services, mishaps can occur. However, the reaction of the company can determine whether or not customers will be back for that same service. You want to retain your customers and show them that there can always be a silver lining even in the worst situations. Embrace your problems. Own them. When you encounter a problem, now you can always remember my story at the steak house and how they took ownership of the problem. You should do the same.
Jason Young has been with ZCorum for over 20 years. He oversees the operations at ZCorum's call centers and is responsible for ensuring a quality customer service experience for broadband customers.
Never miss a post.
Enter your email to subscribe: