Bandwidth Usage Management: Taking Control of Your Network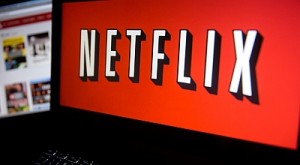 Remember earlier this year when Netflix announced that Orange is the New Black was returning with new episodes? The anticipation was overwhelming, and when it finally premiered, millions tuned in to the show. Some broadband operators may have cringed during the season premiere as they watched their bandwidth levels spike as folks jumped on the Internet to watch. Scenarios like this can become all too familiar as broadband consumers become more and more likely to stream full length shows and movies, live events, not to mention the usual short-form videos on sites like YouTube and Facebook.
Making bandwidth matters worse are cord-cutters, who make the decision to cut their Pay TV video cord and watch all their video "over the top". The jury is still out on how significant that trend is, as many of those who are watching more over-the-top content are still subscribing to a Pay TV service. The bigger concern for Pay TV operators are cord-nevers. Those are the young people who leave home and never sign up for cable. They are perfectly comfortable watching video on-line, through whatever device is handy to catch up on their entertainment, like smartphones, tablets, smart TVs, gaming systems, and any other broadband-capable device. According to Cisco, 79% of Internet traffic will be comprised of IP video by 2018, so it's evident that bandwidth usage will continue to rise as Pay TV subscriptions continue to fall. Broadband operators are starting to recognize this trend and need to embrace it. One way to do that is to consider ways to roll-out usage-based plans to help pay for increased bandwidth consumption. They also need to implement tools that can enforce their bandwidth policies during the month, as well as help manage bandwidth use during peak hours of the day.
Zito Media is one company that has started to put some controls around its bandwidth use during the month. They had already put some usage limits in place, but were looking for a way to automate policy enforcement to eliminate the need to manually check usage and take action. They implemented Bandwidth Commander, which accurately tracks customer usage directly from the CMTS, and automatically applies their usage policies when quotas are reached. They discovered when first looking at usage patterns that 1% of their customers were using up to half of the bandwidth. By better managing this small percentage of users, Zito quickly saw an increase in overall customer satisfaction. As an added bonus, some customers decided to upgrade to a package more appropriate for their level of usage, which provided additional revenue to put toward future network upgrades.
If you're interested in learning more you can read more about Zito's experience in this Case Study. You can also learn more by watching this Bandwidth Boot Camp webinar.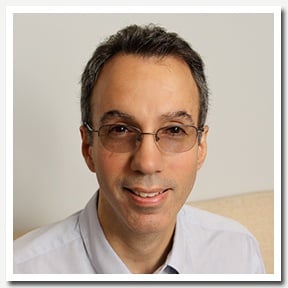 Rick is ZCorum's Vice President of Marketing. He has over 30 years experience in sales, marketing and management. Hired in 1995 to establish the sales department for a fledgling Internet Service Provider that later became ZCorum, he is now a key member of the executive team, overseeing the company's marketing efforts.
Never miss a post.
Enter your email to subscribe: