What are Unserved and Underserved Locations in the IIJA/BEAD Program?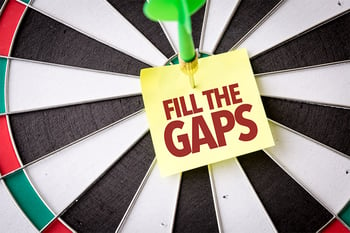 The Infrastructure Investment and Jobs Act provides $65 billion dollars to improve broadband access and affordability across the U.S. The biggest portion of that bundle of cash is the $42.45 billion that will be distributed through the Broadband Equity, Access and Deployment (BEAD) program. It is made clear in the Act that any broadband funds under BEAD are to be allocated first to "Unserved" Locations, and then to "Underserved" Locations.
An Unserved Location as defined in the Act is one that lacks access to reliable broadband service offered with a speed of at least 25 Mbps downstream x 3 Mbps upstream, and latency low enough "to support real-time, interactive applications". An Underserved Location is defined in the Act as one that lacks access to reliable broadband service offered with at least 100 Mbps x 20 Mbps, plus the same latency requirement. The recently released Notice of Funding Opportunity further defines a latency requirement of at or below 100 milliseconds round-trip time.
So how do we know what locations are Unserved and Underserved? It has been a challenge knowing who has broadband access, because the data collected by the FCC on fixed broadband deployment has always been at a census block level. The IIJA includes a provision that there must be accurate broadband deployment data before any funds will be dispersed so we can be sure we are targeting the right areas. To that end, the FCC is in the process of creating a new national broadband map that will provide broadband data down to every serviceable address. Beginning in June of 2022, all providers of fixed broadband service will be required to submit this information on a biannual basis for every serviceable location in their service area.
The Act also defines what qualifies as Unserved Service Projects and Underserved Service Projects. An Unserved Service Project is a project where at least 80 percent of the serviceable locations in the project are Unserved Locations. An Underserved Service Project is one where at least 80 percent of the serviceable locations in the project are Underserved Locations or Unserved locations. In other words, as projects are put forward for approval, they can include a combination of Unserved and Underserved Locations. Now that the Notice of Funding Opportunity has been released, one bit of confusion has been resolved. Unserved and Underserved Projects can be as small as a single unserved or underserved broadband-serviceable location. This is to help ensure that any isolated unserved or underserved location that cannot be aggregated as part of a group of other locations is still addressed by the BEAD Program.
The Act is also clear that funds are to be allocated so that all Unserved Locations are covered first, and then Underserved Locations can be addressed. After that, the next priority is any eligible anchor institutions that do not have symmetrical gigabit service. This has been reiterated by Commerce Secretary Gina Raimondo, and NTIA head Alan Davidson.
This does mean it is unlikely that any IIJA/BEAD funds will be allocated for over-building in an area that already has 100 x 20 broadband service any time soon, although Secretary Raimondo did not take that possibility off the table if there were to be funds left after all Unserved, Underserved and anchor institution locations have been addressed.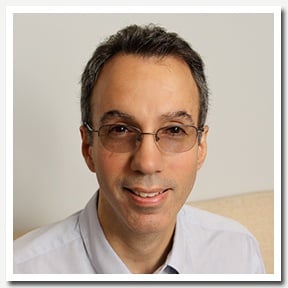 Rick is ZCorum's Vice President of Marketing. He has over 30 years experience in sales, marketing and management. Hired in 1995 to establish the sales department for a fledgling Internet Service Provider that later became ZCorum, he is now a key member of the executive team, overseeing the company's marketing efforts.
Never miss a post.
Enter your email to subscribe: