DOCSIS 3.1 Series: PNM - A 3-Step Plan for Success Part Three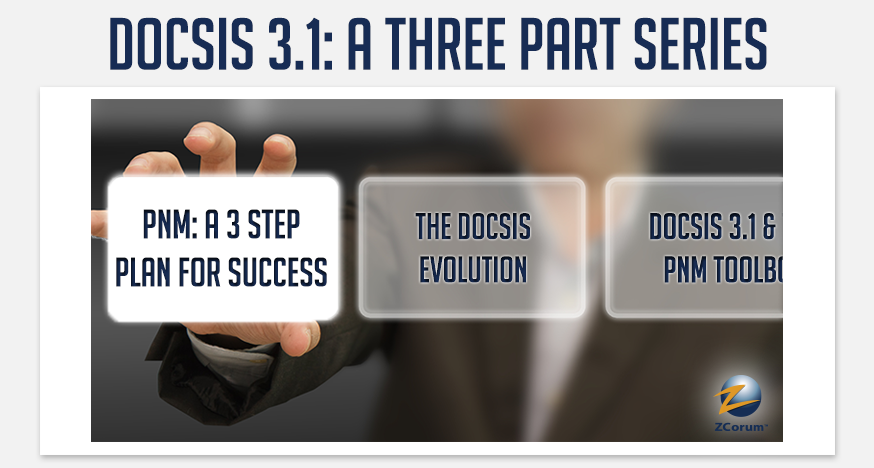 The days of using the "break/fix" method of troubleshooting cable plant issues are quickly fading, and cable operators have DOCSIS Proactive Network Maintenance (PNM) to thank for that. With PNM in use, operators are able to identify network impairments before customers even find out there is an issue and can spring into action just as if the "fix" is routine maintenance.
Right now, we know that implementing PNM onto a network can save time and money and keep subscribers happy, but how can cable operators maximize the effectiveness of this concept if they don't know where to begin?
In this video, Rick Yuzzi provides you with steps that you can take to get started with integrating a PNM plan into your network maintenance operations.
Want to know more? You can download a case study on how Fidelity Communications was able to implement a 3-Step Plan that redefined how they handled their maintenance operations collectively in different locations.
Sheenika Wilson is a member of ZCorum's marketing team and our social media maven. If you're following us on Twitter, Facebook, LinkedIn or Google+, chances are that Sheenika is the face behind those posts.
Never miss a post.
Enter your email to subscribe: