Carpet Bombing and the Rise in DDoS Attacks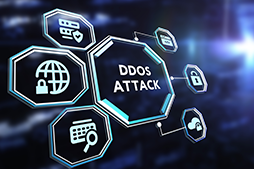 Over time, Distributed Denial of Service (DDoS) attacks have grown and evolved into threats that have targeted businesses across the globe. Because so many of our daily activities are Internet-based, an attack can disrupt network services and overwhelm application resources, causing your broadband customers to have issues connecting, or taking your entire network offline.
According to a report released by Lumen Technologies, Q1 2022 saw an increase of 32% in DDoS attacks from the previous year, coupled with protective measures that blocked nearly 70 attacks daily in that same quarter. With this increase in activity, telecommunications companies were a prime target, netting 1,487 attacks. Both bandwidth and packet threats surfaced, with Lumen seeing the largest bandwidth attack at 775 Gbps. The largest packet-based attack they scrubbed was 127 Mbps, and they had one attack that lasted for five days. That would not be a happy time for any network administrator, and an extended attack like that could lead to serious consequences for your broadband business if were not mitigated.
As DDoS attacks increase at alarming rates, a method knows as "carpet bombing" has started to invade the network landscape, accounting for 34% of attacks in Q1 2022 and jumping to nearly 60% in both Q3 and Q4. The complexities of carpet bombing make it much more difficult to defend, as the threats are delivered in smaller blasts over a larger area, which causes packet floods to multiple individual IPs in a short time.
Corero in this article lists the following components of carpet bombing attacks:
• Attack packets are often fragmented
• The targeted IP addresses often change during an attack
• Attacks can include a combination of reflection and flooding techniques
• Vectors are often automated, changing rapidly on the fly
You can also find additional details on carpet bombing and other threats as detailed in Neustar Security Services' Cyber Threats & Trends Report.
To ensure your network is secure and protected, you need to have a plan to defend your network from DDoS attacks. When evaluating solutions, finding an option that is precise, automatic, scalable, and affordable is key, and will give you peace of mind in knowing that your network is protected. ZCorum's DDoS solution can do just that. For more information on how you can get started implementing a DDoS strategy on your network, go here.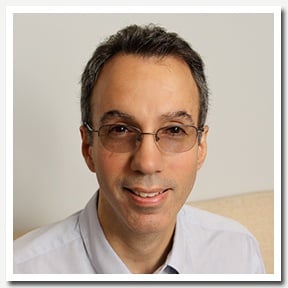 Rick is ZCorum's Vice President of Marketing. He has over 30 years experience in sales, marketing and management. Hired in 1995 to establish the sales department for a fledgling Internet Service Provider that later became ZCorum, he is now a key member of the executive team, overseeing the company's marketing efforts.
Never miss a post.
Enter your email to subscribe: